Funeral arrangements are set for a Thrillbillies player who passed away on Monday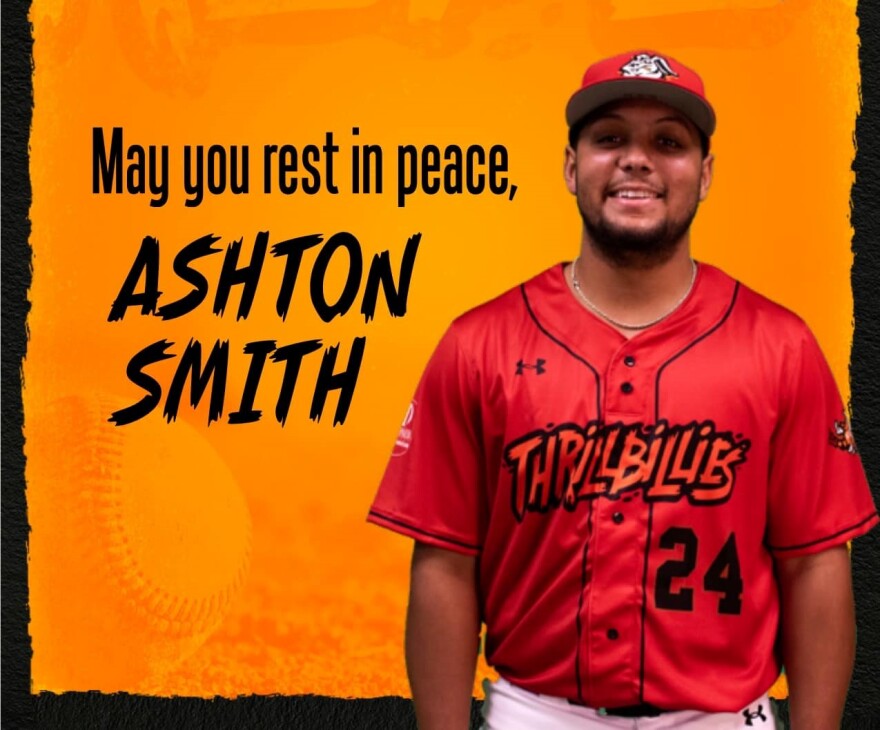 Family, friends and members of the Thrillville Thrillbillies organization are still processing the death of Ashton Smith.
The 23-year-old Du Quoin native suddenly passed away at his residence on Monday. The team canceled Monday night's game.
His cause of death has not been disclosed.
Smith had attended Du Quoin High School, where he played football, basketball and baseball. He played baseball in college and had attended Rend Lake College for one year, Lewis and Clark Community College for two years and Bellarmine University in Louisville for two years.
Funeral services for Ashton Smith will be at 2 p.m. Sunday, July 30 at the Du Quoin High School Auxiliary Gym.
Visitation will be from 11 a.m. until the time of service on Sunday at the gym.
Friends may make memorials to the Du Quoin District 300 Education Foundation and will be accepted at Searby Funeral Home in Du Quoin.